Products & Services
Prescriptions
We provide you medication, information and advice.
As a regulated pharmacy, we can handle prescription requests for both private and publicly funded services. All information is kept strictly confidential and we will never share your details with anyone without your prior consent.
We offer all regular dispensing services you would expect.
Patient Counselling
Have questions about your medications? Our experienced pharmacists at Healthside Pharmacy are always available to answer any questions or concerns you may have regarding your health care needs. We offer private consultations, sharing our knowledge and information to empower you with a full understanding of your medications.
Medication Review
If you are taking a complex regimen of medications, ask our pharmacist for a medication review. This serves to help you better understand your medication therapy and ensure that medications are being taken as prescribed. Our hope is to help clarify your therapy to prevent safety errors before it's too late.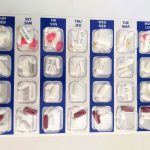 Compliance Blister Packaging
If you or someone you care for needs some extra help keeping track of when and which medications to take, we can help.
Convenient, and easy to use for patients
Increases compliance and medication adherence
Increased patient medication knowledge
Safety
Child resistant
Senior friendly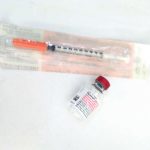 Immunization and Injection
At Healthside Pharmacy, we have pharmacists who are trained and licensed to give injections.
The list of vaccines includes Flu, Zostavax, Shingrix, Gardasil, Twinrix, Havrix, Typhoid, and more.
The injection fee is $10 plus the cost of the vaccine. Publicly funded vaccines may be free for those who qualify.
Expired Medication Return
Allow us to safely dispose of your expired and unused medications, free of charge! We accept:
Prescription medications, including liquids, powders, creams, etc.
Over-the-counter (OTC) medications
Natural health products
 Over-the-Counter Medications
We carry a full range of over-the-counter medications for all of your healthcare needs, including the following conditions:
Seasonal allergies
Cough and cold
Diabetic supplies
Stomach and intestinal ailments
Diet, nutrition, and meal supplements
Family planning
First aid
Home medical
Personal hygiene
Skin care
Eye care
Vitamins and supplements
Home Delivery Service
Healthside Pharmacy offers free prescription home delivery in Vancouver.
We deliver Monday through Friday.
Contact Us
Hours
| | |
| --- | --- |
| Monday | 9:30 a.m. to 5:30 p.m. |
| Tuesday | 9:30 a.m. to 5:30 p.m. |
| Wednesday | 9:30 a.m. to 5:30 p.m. |
| Thursday | 9:30 a.m. to 5:30 p.m. |
| Friday | 9:30 a.m. to 5:30 p.m. |
| Saturday | 9:30 a.m. to 4:00 p.m. |
| Sunday | Closed |
Location
5448 Victoria Drive,
Vancouver, BC  V5P 3V8
Phone
Fax
604-327-6761
Email
Send Us a Message